Dear Dani, Grace and Jude,
Note: This page is advice for Grace, Jude and John. For any other reader, it's information only. No therapeutic relationship is formed – read this.
This infographic synthesises what we have been through in this Mealtime Insulin Guide.
You can download it – Mealtime Insulin Guide PDF
It needs no further explanation.
Enjoy.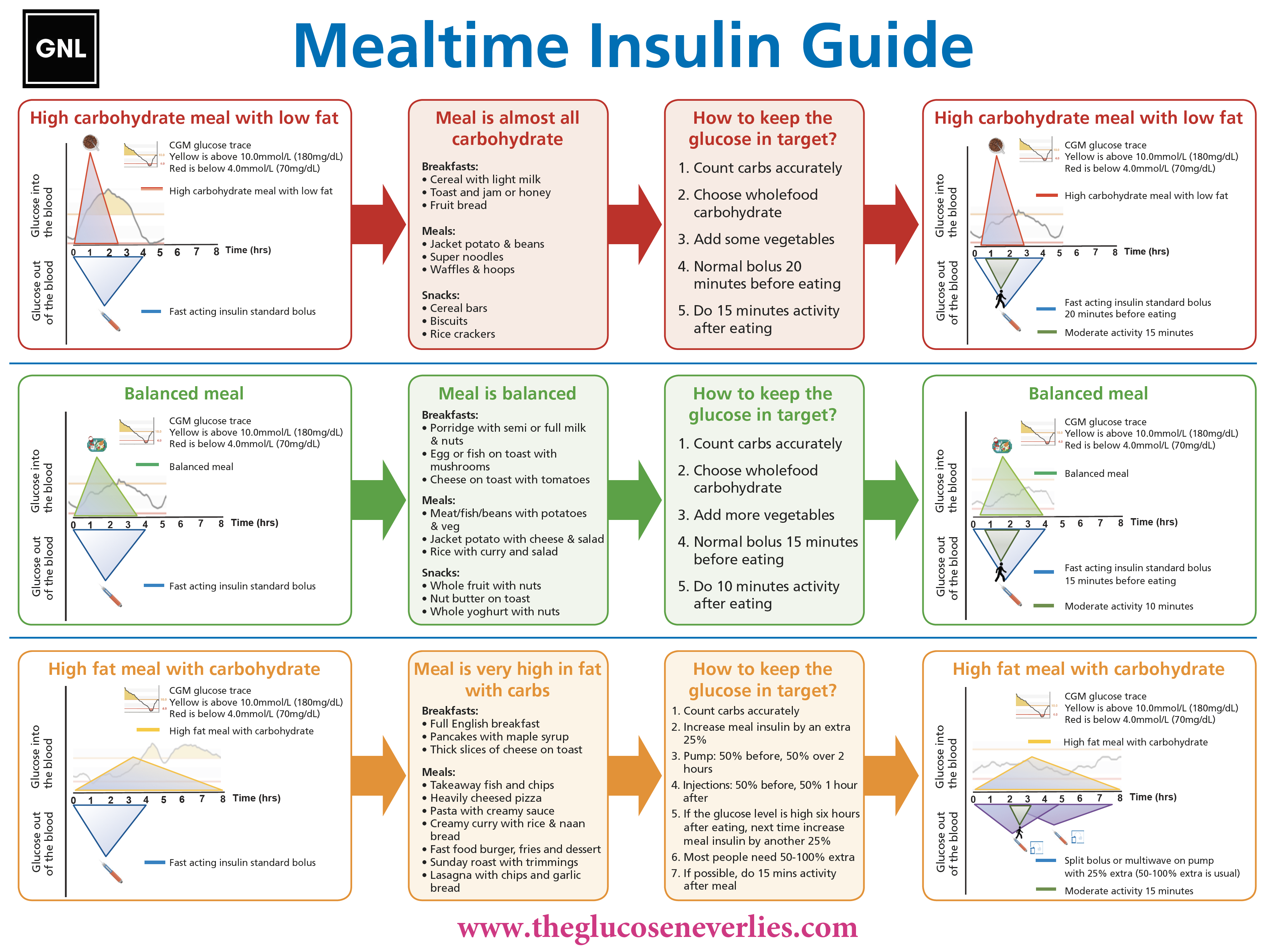 Next Step: For John – Masters Module or go straight to Exercise
Do you want to know when a new section of blog is added, click here.